El Sombrero 3D (the Mexican Hat equation)
This 3D surface was created with the Processing Language (processing.js). The image is calculated by the browser in real time and you can interact with the mouse, edit equations and view other 3D samples. This one is represented by the mathematical equation:
z = sin(x2+y2) / (x2+y2)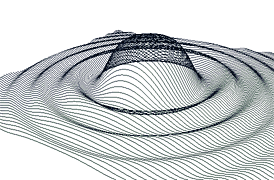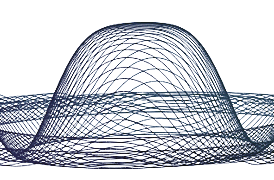 Click to view, interact and edit equations.